Prins Bulbs works in two seasons: the winter and summer collection of flower bulbs and perennials. For both seasons we work with a separate catalogue and an annual supplement for the new assortment.
Many of our products are offered packaged in various ways. We work with show boxes, 3 kilogram bags with polyprop labels, small packaging with capper, bargain bags in wooden crates, netlon bags and gift bags.
Of course we also make custom made products for our customers. Interested in the possibilities? Then please contact us.
The winter season concerns our range of summer flowering bulbs and perennials in various packages.
Click on the catalogue below and browse through our offer!
The summer season concerns our range of spring flowering bulbs in various packaging.
Click on the catalogue below and browse through our offer!
Five different products loose in a box with a handy top card with product photo per variety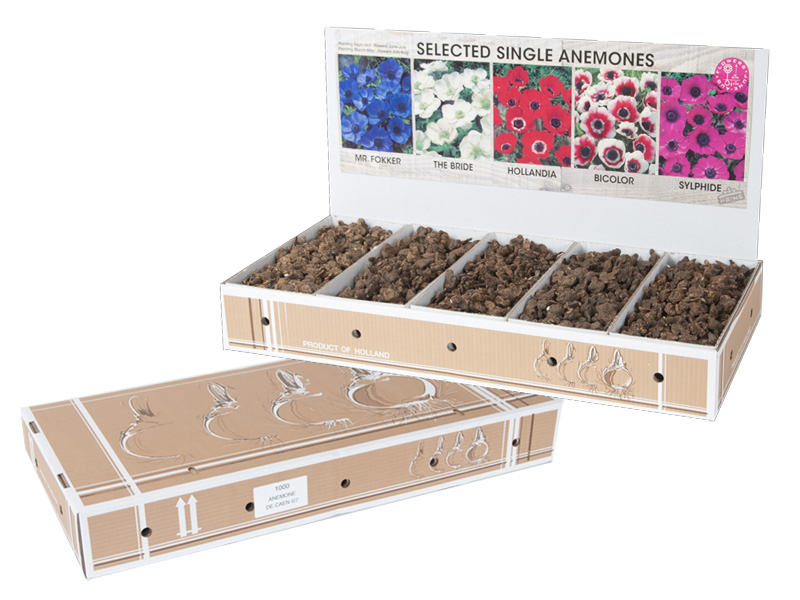 Flower bulbs packed in netlon bags or in colourful gift bags.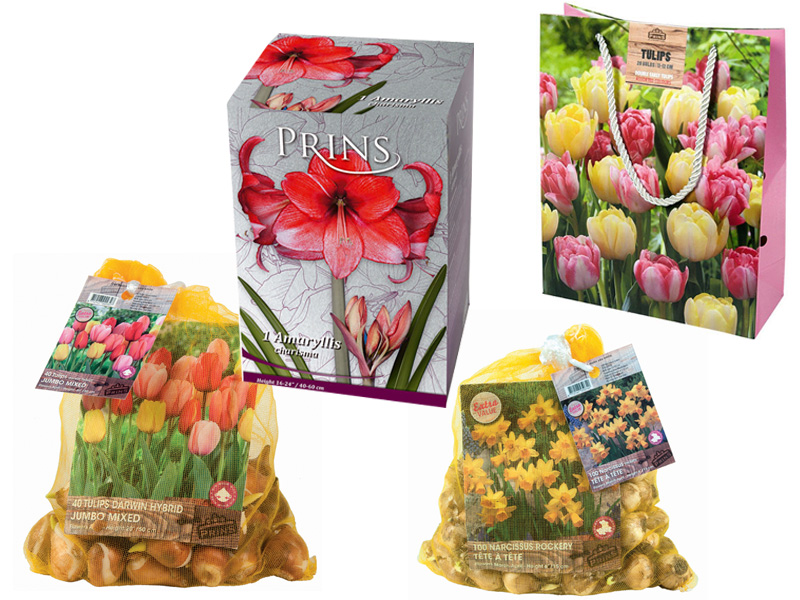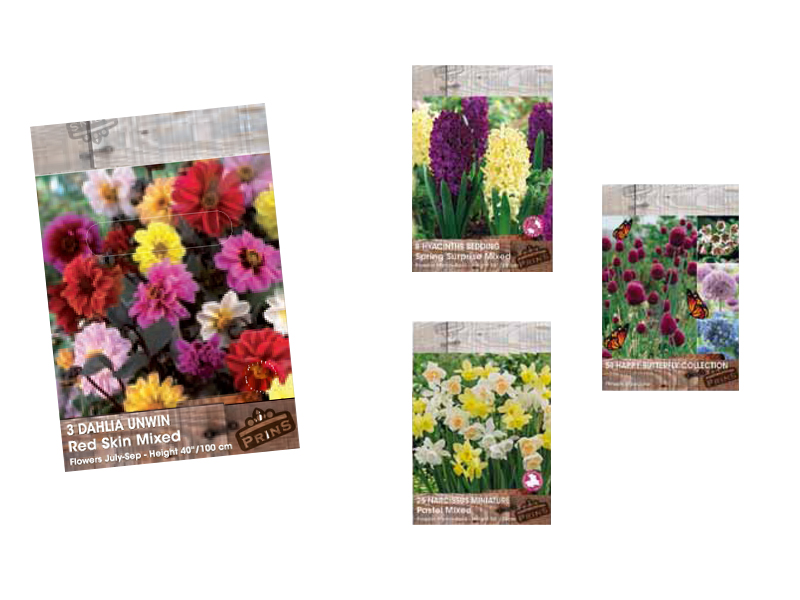 Small packaging with a nice informative card (capper) with product information and a picture of the product. To be hung on hooks on a wall rack or a mobile drawer rack.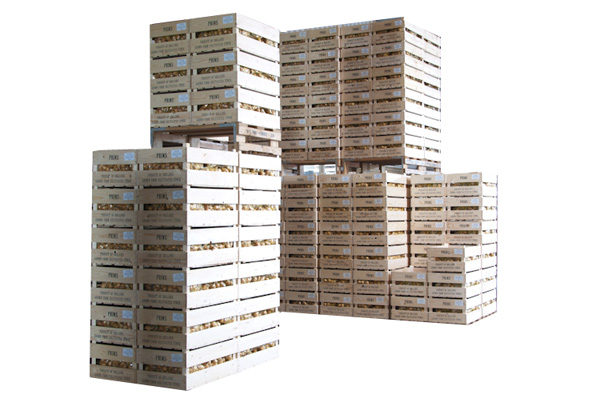 BARGAIN BAGS IN WOODEN CRATES
Bargain bags packed in wooden boxes. Beautiful mixtures or theme bags.